1. From within Outlook Express 5, click Tools then Accounts.
2. Choose Add, Mail. You will then be taken through the create account wizard.
3. Enter Your Name.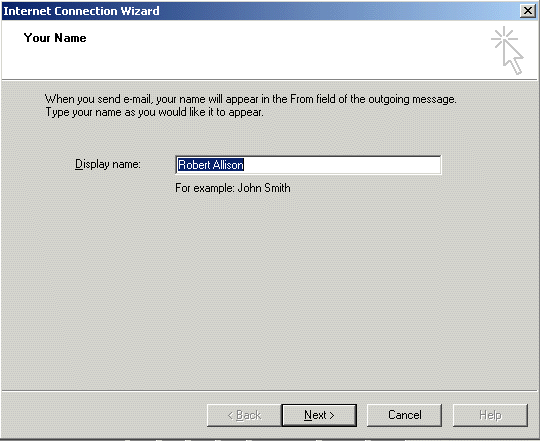 fig.1
4. Click Next Enter your email address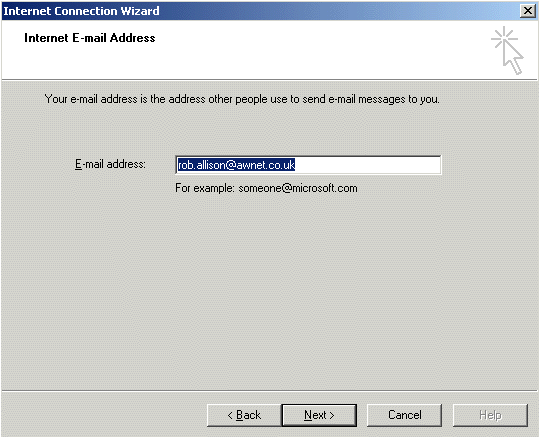 fig.2
5. Click Next. Enter the server details as shown in the example below.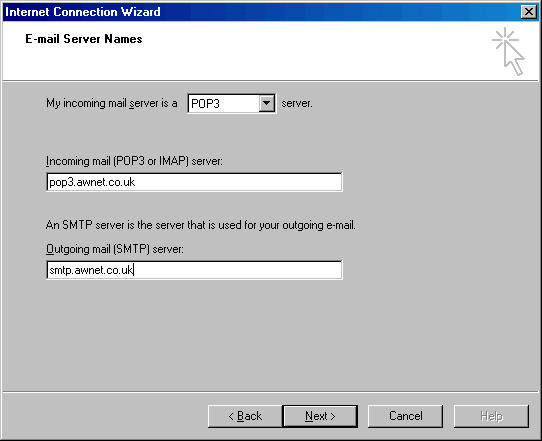 fig. 3
6. Click Next. Enter your account details. These are accountname@mydomain.com eg. support@awnet.co.uk. Enter your password (provided by awnet).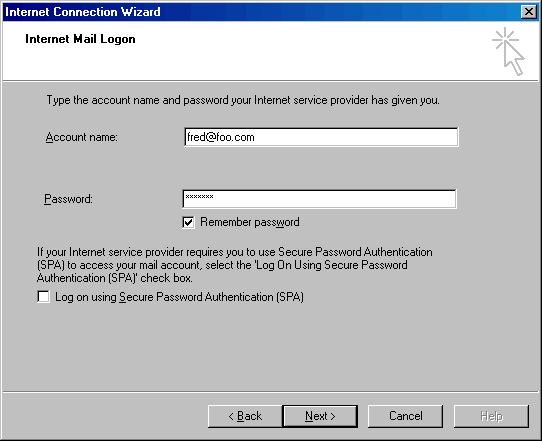 fig. 4
7. Click Next. If you intend to access email via a dial up connection choose I wish to establish a connection manually. If you are connected to the internet via your network choose Connect using my phone line.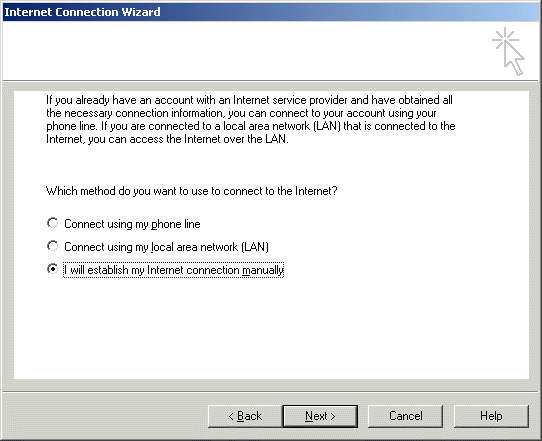 fig. 5
8. Click Next. Click finished.

9. Right Mouse Click on the mail.awnet.co.uk account and choose properties.

10. Enter Your Company name in organization and your reply address (usually your email address.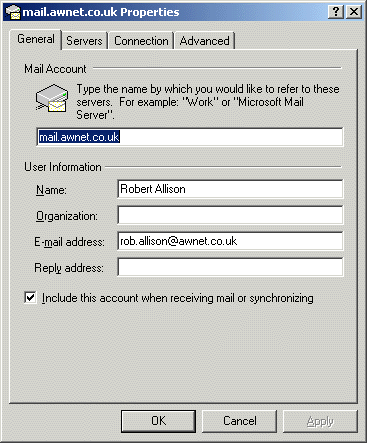 fig. 6
11. Click on the servers Tab. Tick the check box titled My server requires authentication.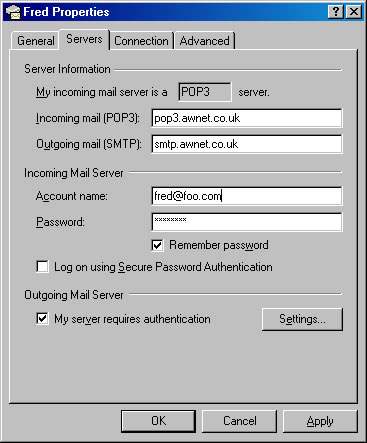 fig. 7
12. Click the connection Tab. If you have a dial up connection choose Connect via Internet Exporer or a 3rd party dialler. If you are on a LAN choose Connect using my LAN.

13. Click Ok. Choose Set as Default if required (in most cases this should be applied). You are now ready to start using Outlook/Outlook Express.